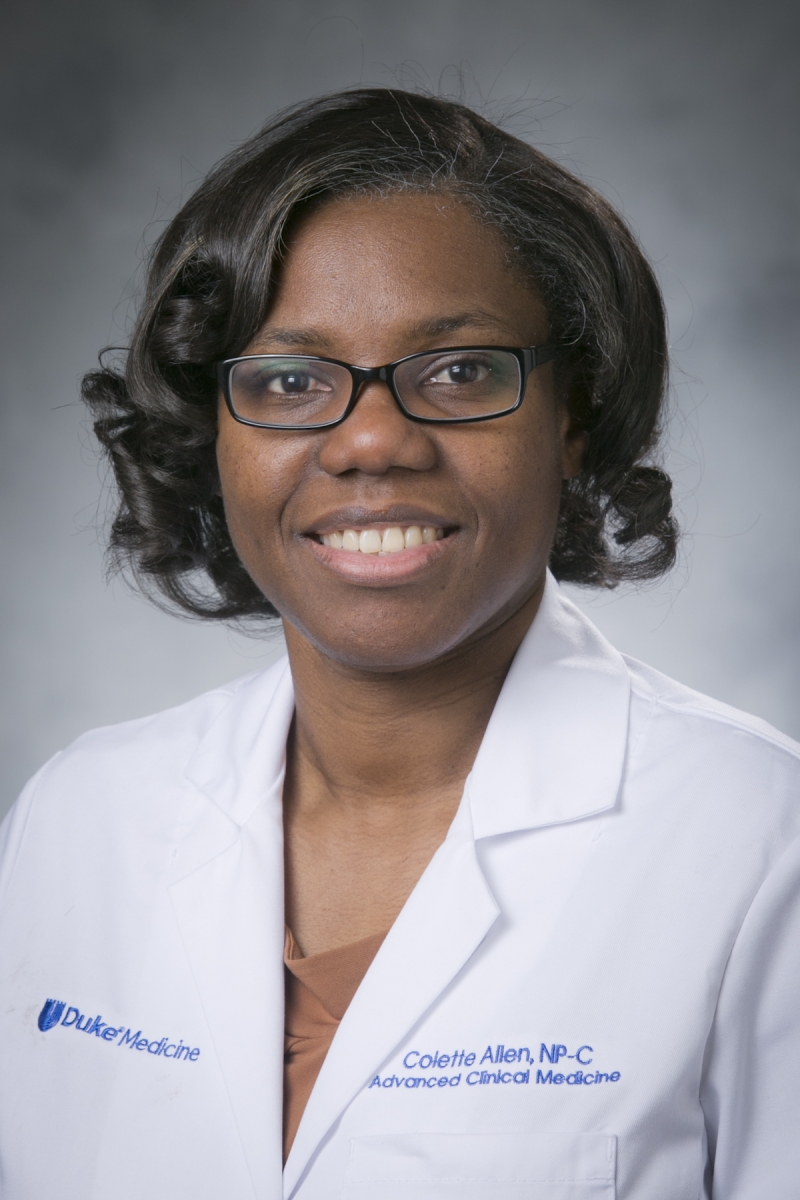 Colette Allen, NP
Family Nurse Practitioner
colette.allen@duke.edu | (919) 681-8764
Colette is the Nurse Practitioner for the Clinical HOPE program at Duke University Hospital, an inpatient consultation service focused on enhancing transitions in care for adults discharging to Skilled Nursing Facilities. Prior to that role she worked at Duke University Hospital as a MICU nurse for 10 years before transitioning to PACE (Program of All- inclusive Care for the Elderly) where she worked as a Nurse Practitioner for 4 years. Colette received her BSN at UNC Charlotte and her MSN at UNC Chapel Hill. She enjoys working with older adults and their families and see it as a privilege to support them in the continuum of their care.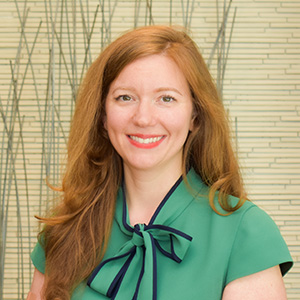 Holly Berry, PharmD, BCACP
Primary Care Population Health Pharmacist
holly.berry@duke.edu | (919) 660.1385
Dr. Berry is a clinical pharmacist who has worked in several different areas including outpatient clinics, oncology, and solid organ transplant. She is passionate about optimizing medications for patients to reach their health related goals. She especially enjoys collaborating with the healthcare team to maximize the patient care experience.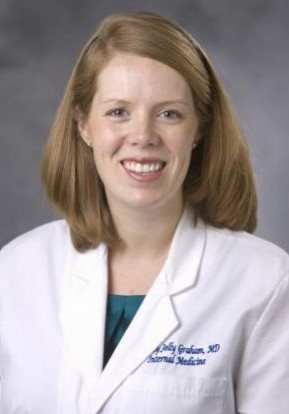 Aubrey Jolly Graham, MD
Assistant Professor, Dept of Medicine
aubrey.jollygraham@duke.edu | (919) 681-8263
Aubrey Jolly Graham, MD is an Assistant Professor of Medicine in the Division of General Internal Medicine and practices Hospital Medicine at Duke University Hospital. She is the Medical Director of the Duke TeleHOPE Program. Dr. Jolly Graham is passionate about patient quality and safety and transitions of care. She also serves as Medical Director of a General Medicine Unit and as the Associate Course Director for the Clinical Skills Course for second-year Duke Medical students.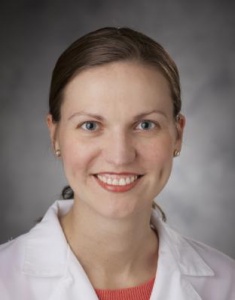 Rachel H Hughes, MD 
Assistant Professor, Department of Medicine
rachel.titerence@duke.edu | (919) 470-8490
Dr. Hughes is a hospitalist physician at Duke Regional Hospital. She initially came to Duke University as an undergraduate. She left to attend medical school at Virginia Commonwealth University and then returned to Duke to complete her residency in internal medicine. She is currently an Assistant Professor in the Department of General Internal Medicine. Dr. Hughes has an interest in facilitating care transitions from the hospital to skilled nursing facilities. She also has an interest in medical education and teaches internal medicine residents, medical students, and PA students.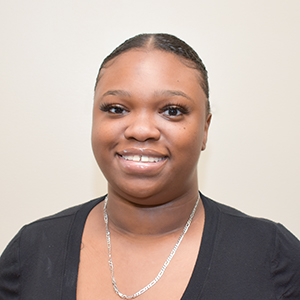 Neiah Hunter
Administrative Assistant
neiah.hunter@duke.edu | (919) 681-3071
Neiah Hunter is an Administrative Clerk for the Duke Population Health Management Office. She assists with patient mailings and helps the teleHOPE team. It brings joy to Ms. Hunter being a helping hand to staff and ensuring that patients get the information they need. In her free time, Neiah enjoys making art, spending time with family and friends, and shopping!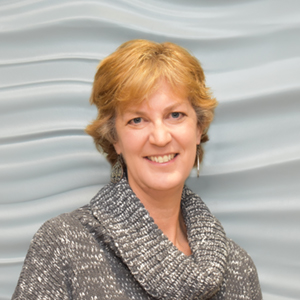 Geri Kanne, ANP-BC, GS-C
Gerontological Specialist
geraldine.kanne@duke.edu | (919) 684-9507
Geri is a nurse practitioner who specializes in the care of older adults. She started her career as an RN at Duke before earning her master's degree in nursing, and has worked as a nurse practitioner for the past 20 years. In her most recent work prior to joining Duke PHMO, she worked for 6 years at a continuing care retirement community, where she cared for older adults in primary care, assisted living, dementia care, and rehab/long term care. Since joining PHMO in early 2017, she has worked with primary care practices to enhance the care of older adults. She also works in the division of geriatrics where she sees patients in the Geriatric Evaluation and Treatment clinic.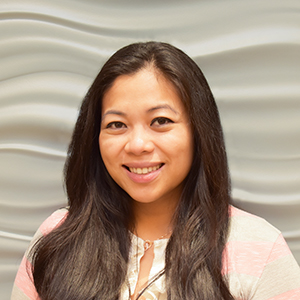 Cindy Leslie Roberson, PharmD, BCACP
DukeWELL Clinical Pharmacist
cindy.roberson@duke.edu | (919) 385-1710
Cindy obtained a pharmacy degree from the UNC Eshelman School of Pharmacy, as well as a PGY-1 with a focus in Ambulatory Care, and se is a Board Certified Pharmacist in Ambulatory Care. Prior to coming to Duke, Cindy worked as a Clinical Pharmacist at Advocate Medical Group in Chicago, Illinois, managing patients with diabetes, hypertension, heart failure, hyperlipidemia, and on anticoagulation. She also worked as an Assistant Professor at Chicago State University. She is interested in chronic disease states and drug development research. Being a chronic disease state pharmacist has allowed Cindy to help and educate patients regarding preventative medicine. It also has given her the opportunity to educate and mold young pharmacists regarding their profession's role.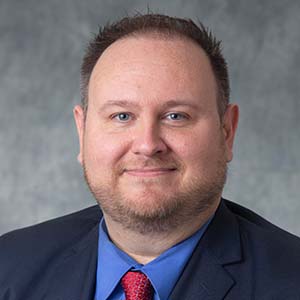 Jason M Wheeler, DHSc, MBA, RMA, CMAS, AHI
Duke Connected Care Physician Liaison & HOPE SNF Collaborative Director
jason.wheeler@duke.edu | 984-278-2267
Jason has worked in many areas of health care throughout his career. His work experiences include working as a medical assistant, health center administrator, clinical operations director, and director of physician operations within Duke, UNC, and private practices in the Triangle. He holds an MBA from Northeastern University and a Doctorate of Health Sciences from A.T. Stills University. Jason has taught medical assisting for local community colleges and is an associate professor in the Health Administration program at the University of Arizona Global Campus. Having a diverse background has given him a unique perspective on healthcare, both clinically and operationally.